Alheli Sg from Mazatlán is Mexican Muslim revert and self-made clothing designer. I had the opportunity to chat with her on what it means to be a Muslim in Mexico, her label Bella Luna Abayas and its future.
Sadeel Allam: First tell us something about yourself.
Alheli Sg: I'm currently studying to be an English teacher. I'm adept at picking up languages, so I might become a linguist, or a translator inshaAllah. I love all kinds of art and I really love Mexican food!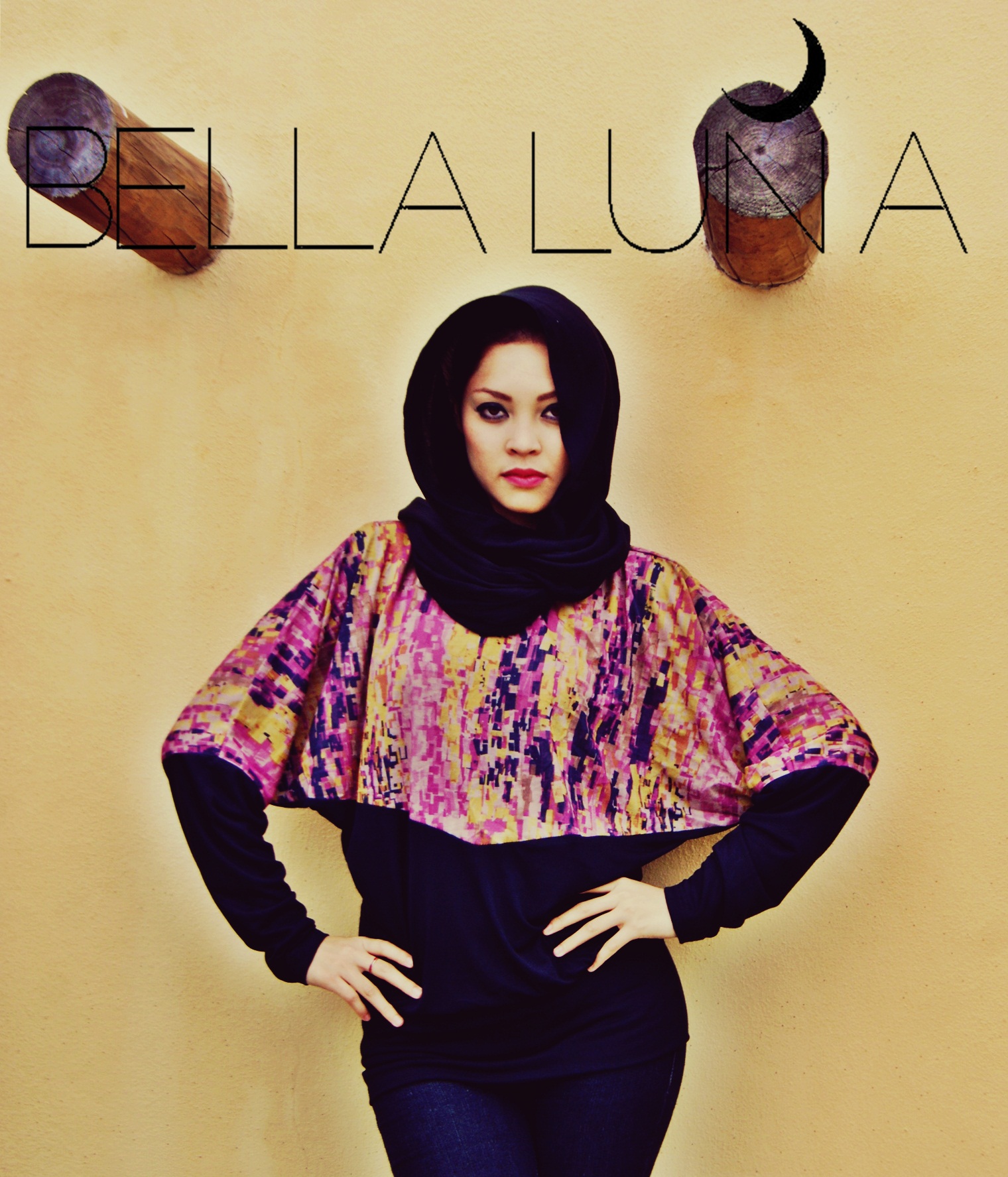 And here's a funny story: an old man once saw me walking on the street wearing an abaya and mistook me for a Hungarian gypsy. He gave me his palm and begged me to read his fortune. After I explained to him that I was a Muslimah, not a gypsy, he left with a very annoyed, disappointed look on his face!
Sadeel Allam: What does it mean for you to be a Muslim in Mexico at this time?
Alheli Sg: It is difficult to be a Muslim in a nation where there are so few of us. Add to that a strong distrust of Islam and you have an environment that can feel alienating. However, Islam for me is the truth. It answers all the profound questions for me and abiding by its guidelines provides me with a deep sense of peace. Even though it is difficult being a Mexican Muslim, I seek refuge in God and He helps me.
In a way, it is a privilege for me to be a Muslim in this country because I can educate people who may otherwise continue to carry misconceptions about my religion—they can see Islam through me rather than through a newspaper headline. Among thousands of people, Allah chose me to share my religion with my community so I feel blessed.
Right now, we're about three Muslimahs in my town and two women who are looking to convert. We are planning on meeting once a week in a park to talk about Islam and pray together.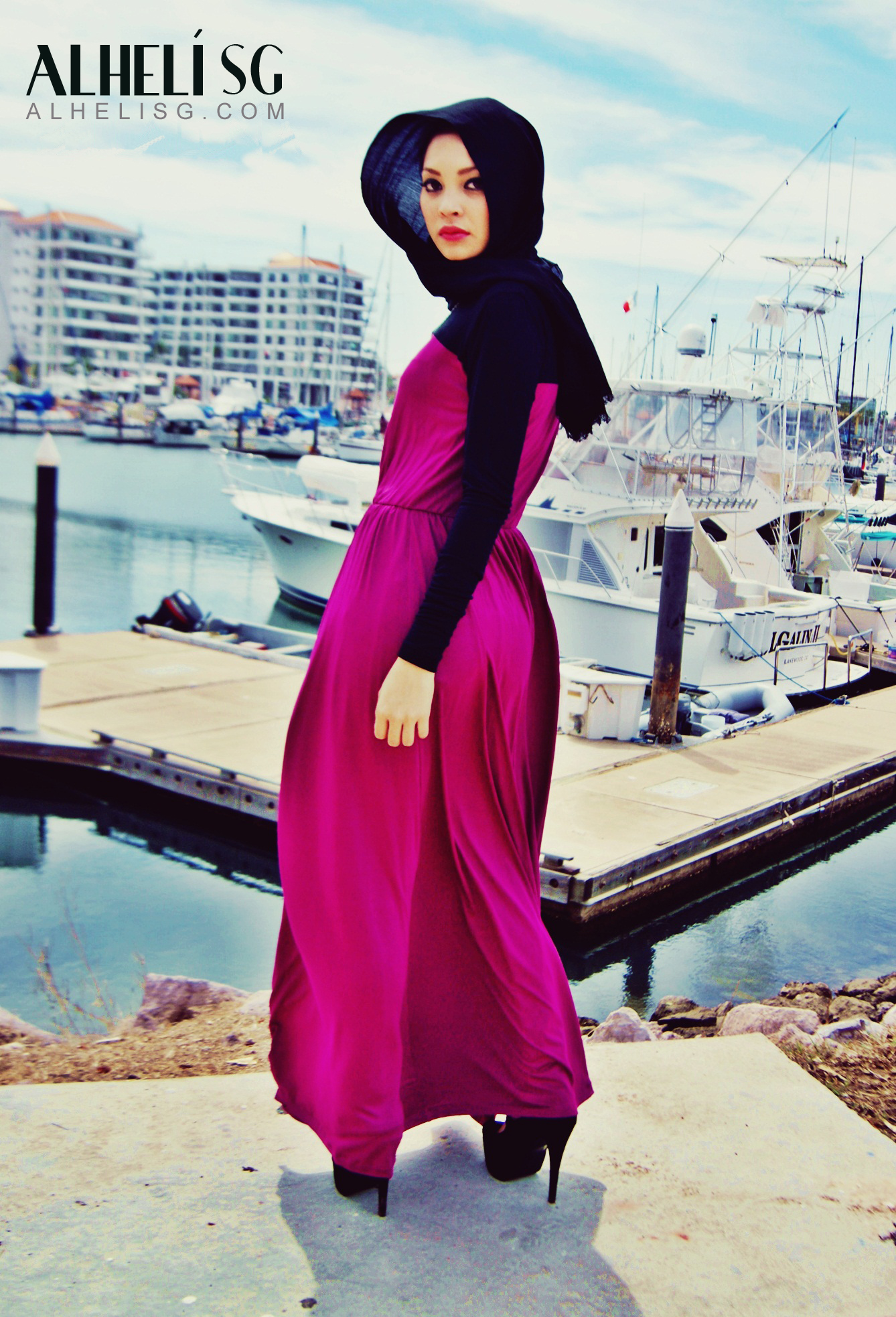 Sadeel Allam
: I noticed that you wear hijab. Tell us how you came to this decision.
When I first reverted, I was hesitant to don a hijab. I thought it was unnecessary and felt terrified that if I wore the hijab, my Christian family would discover I had embraced Islam (I kept my conversion a secret for about a year after saying the shahada).
For some reason, I woke up one morning and decided "Today I'm going to wear hijab." I don't know what compelled me but I kept my promise and never took it off!
I don't regret my commitment to the hijab, even though people sometimes give me rude glares or even throw insults my way. In fact, the prejudice against Muslims is so entrenched in Mexican culture that I've been refused jobs because of my headscarf.
However, the benefit of wearing the hijab is that because people can identify me as a Muslimah from my outward appearance, those who are curious about Islam now approach me with their questions—in fact, two newly converted Muslimahs recently contacted me for support. The hijab has given me an unexpected gift—the ability to visually, and proudly, represent my religion in a city of non-Muslims. I feel safe and secure. I think it is a privilege for us [women] to be able to overtly represent our faith, as it's harder to identify Muslim men from their garb.
Sadeel Allam: Describe your style.
Alheli Sg: It fluctuates depending on my mood or the demands of the day, but overall I'd describe my style as boho-chic. I have always liked loose blouses and ankle-length skirts, especially ones in bright vivid colors. Comfort is always a top priority too.
Sadeel Allam: At what point did you decide to enter the Muslim clothing design industry?
Alhelisg: The catalyst behind my entry into the Muslim clothing industry was my participation in an abaya [a long sleeved robe] design contest. I loved translating the ideas in my head into sketches on paper. More importantly though, I realized I could offer unique designs that not only embody Islamic ideals, but Mexican and Latino heritage as well.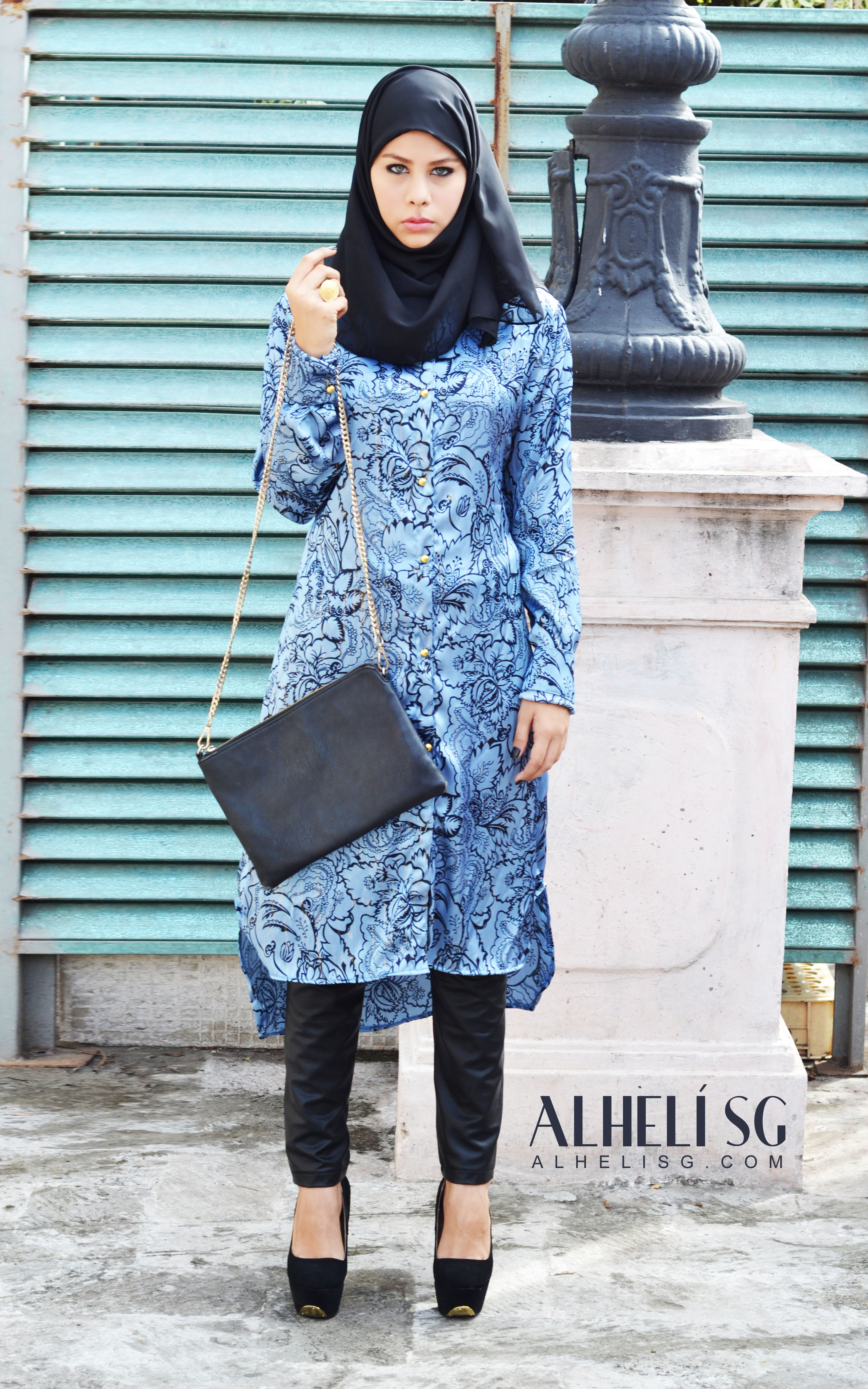 Sadeel Allam
: Who is the Bella Luna shopper?
Alheli Sg: She is bold and modern, yet modest. She is very chic and adores the richness that vivid bright colors can offer.
Sadeel Allam: How are people in your community reacting to the new style of clothing you are producing?
Alheli Sg: Traditional folksy Mexican attire and modest Muslim dress share things in common. Both have a long, flowing, feminine aesthetic to them. So although most Mexican women don't wear traditional dresses anymore, they see my designs are reminiscent of that style and they like them. People here seem to see my clothing as comfortable and elegant—especially the butterfly-cut dresses. Many of locals have even expressed an interest in purchasing and wearing my dresses despite not being Muslim!
Sadeel Allam: What is the inspiration behind your Fall/Winter Collection?
Alheli Sg: My Mexican heritage has inspired this collection. Mexico is full of bright colors and bold prints so that's what you'll find in these designs. These are pieces that you can wear daily but with a dash of accessories you can easily transform them into more elegant, dressy outfits.
Sadeel Allam: You offer customers a wide selection of maxi dresses and skirts. There has been an increased demand for both among Muslim American women. Is this demand partly why you included so many ankle length dresses and skirts in your designs?
Alheli Sg: Yes. Muslim American women want clothes that are, first and foremost, modest, but still gorgeous and colorful! They, like any Muslim woman, don't want to sacrifice style for modesty and why shouldn't they have both? So I've kept this in mind when designing my clothes.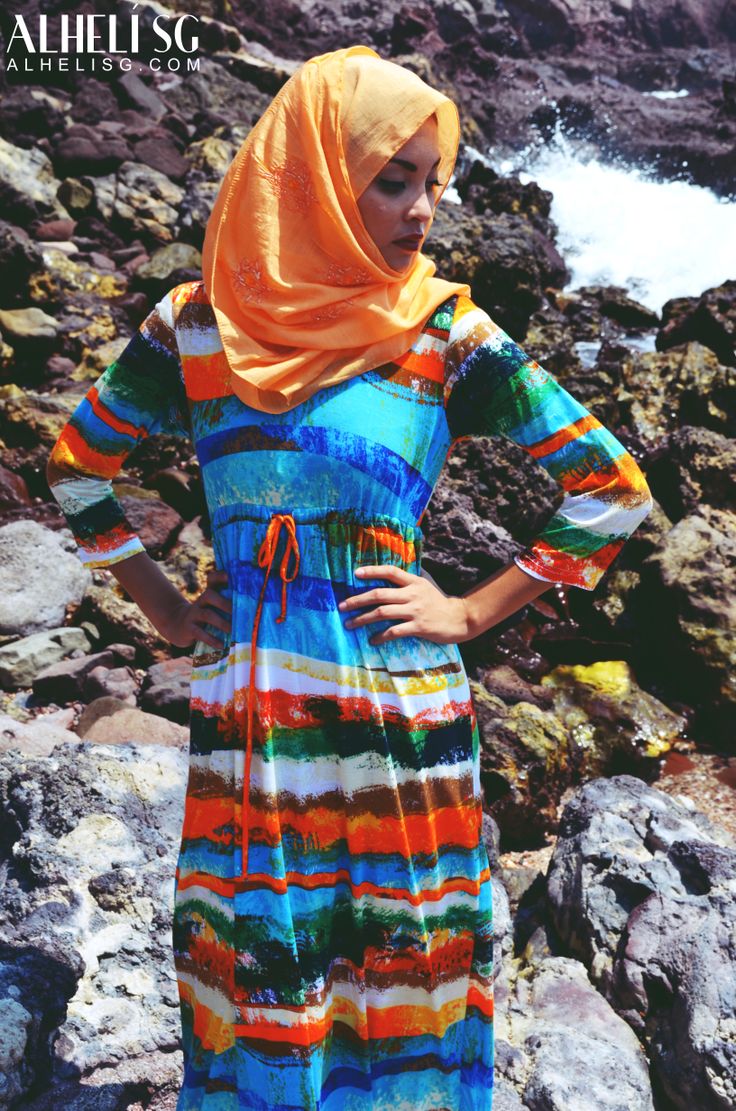 Sadeel Allam
: What's next for Bella Luna?
Alheli Sg: Right now our customers must purchase our pieces online, but in the near future we plan to open up a physical store. Ultimately, Bella Luna aims to expand into an internationally recognized fashion label, providing original, quality clothing at affordable prices to women who like to dress modestly, regardless of their religion.
Sadeel Allam: What advice would you give to someone in your current position in Mexico trying to balance their new faith and setting-up their own design label?
Alheli Sg: Be patient and always open to suggestions, feedback and help from others. Most importantly, make lots of supplication.
For purchase, collections and more, visit www.alhelisg.com Sweet Modesty's Sadeel Allam conducted this interview.
Photo Source: alhelisg.com