Festóun's apparel combines serene colors, crystal embellishments, and flowing fabrics all in the form of kaftans and chiffon belted dresses accompanied by a brush of romance in the sleeves. The woman behind these creations is Samah Dakhil, a designer and student at UC Berkeley who infuses her pieces with her Libyan heritage.

M. Sadeel Allam: Tell us how you came to design your collection?
Samah Dakhil: While living in the Emirates, I noticed the women there had a sophisticated and evolved clothing selection which was high on style yet never comprised modesty. When I moved to Berkeley for the fall semester, I panicked at the thought of losing the convenience of having these plentiful modest attire options. It was then that I decided to design my own pieces, specifically dresses, so I would never have to settle for less than perfect options!
A month before flying back to the U.S., I researched fabrics in the fabric districts and open-air markets of Dubai. I bought and experimented with different textiles and created about nine pieces for my wardrobe. When I wore these dresses in my hometown of Los Angeles, women approached me with compliments left and right! It was a no-brainer to design more pieces and make them available through my website http://www.festoun.com.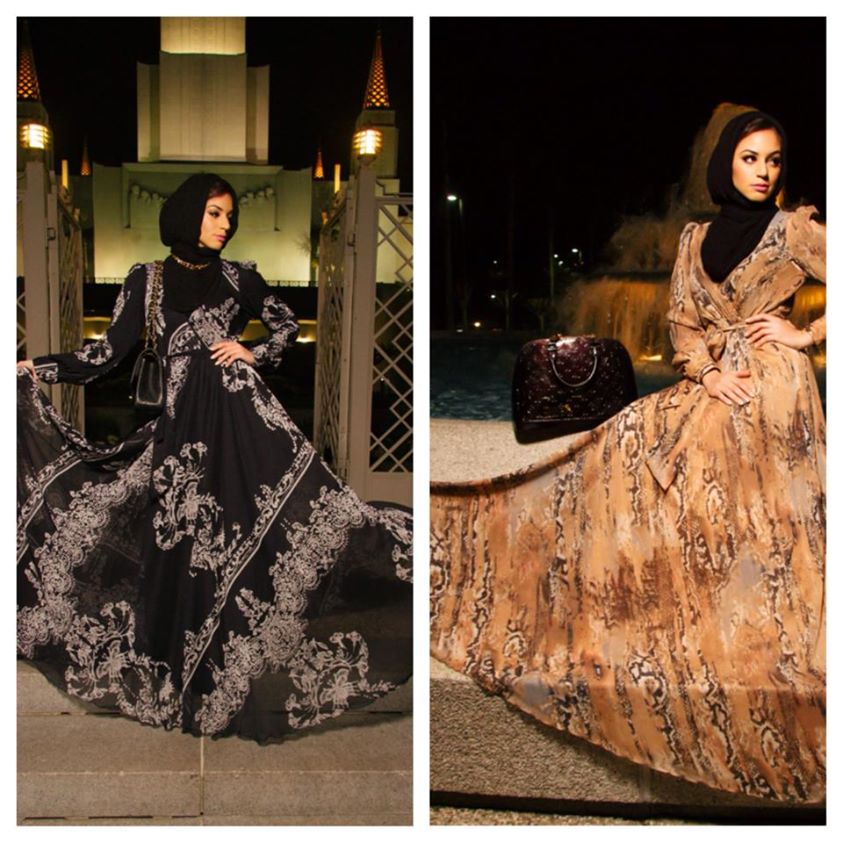 M. Sadeel Allam
: What type of women does Festóun represent?
Samah Dakhil: Festóun represents a strong-minded, yet graceful, feminine woman.
M. Sadeel Allam: How do you feel about entering the American clothing market?
Samah Dakhil: I was doubtful at first, but then I realized the importance of having confidence in your product. I also approached the American market with the attitude that my clothes should appeal to every woman; I didn't want to restrict myself only to "Muslims" or "Middle Eastern" women.
M. Sadeel Allam: You are studying Economics at Berkeley. Is fashion a new career path for you?
Samah Dakhil: I am committed to my studies and there are times when I still find it strange that people call me a designer, but I do love still envisioning and creating chic yet modest pieces that can't be found elsewhere. I'm eager and excited to learn more about this industry. Being a senior at Berkeley devours most of my day, but managing Festóun alongside my schoolwork has taught me how to utilize my time efficiently.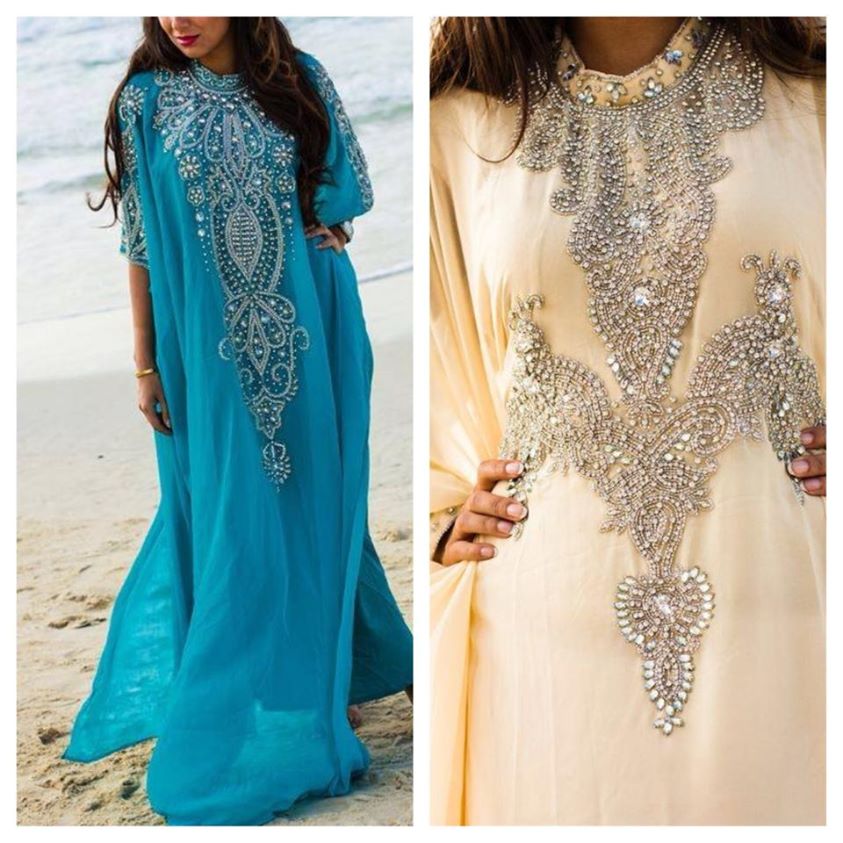 M. Sadeel Allam
How do you feel about practically selling out the pieces you've made so far?
Samah Dakhil: It's exhilarating seeing my designs come to life and to see women wearing them out and about! It makes my day when customers send me photographs of themselves wearing my creations.
M. Sadeel Allam: Your current pieces are flowing, silky and ultra-feminine. How did you land on this look?
Samah Dakhil: Fabric was the inspiration point for the look of this collection. I'm fascinated with chiffon and just love how it lends an elegant and flowing appearance to an ensemble. Chiffon also has flattering sheer look, but in the most modest way possible, so I built my collection upon the romance of this fabric.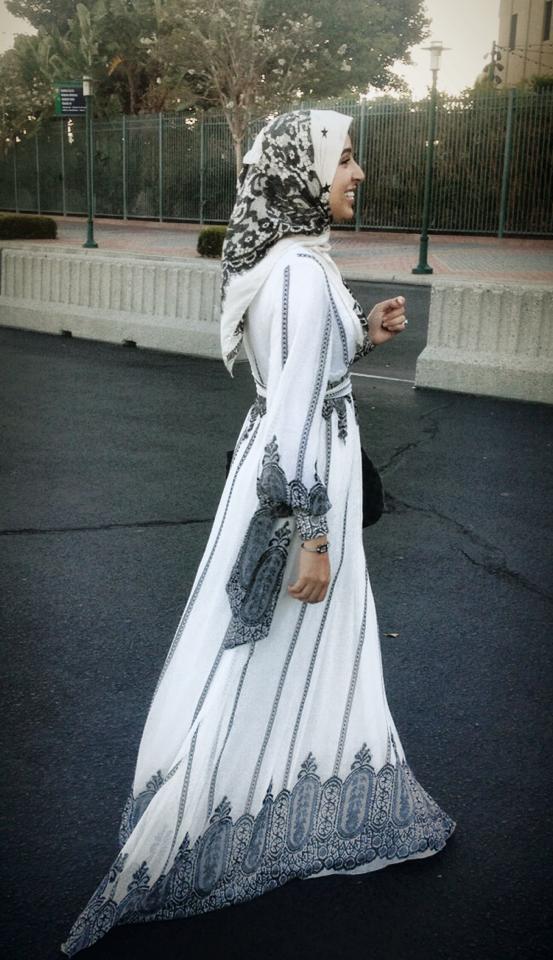 M. Sadeel Allam
: In one sentence, what statement do your pieces make?
Samah Dakhil: A good friend of mine describes Festóun as a line of dresses that transform concrete pavements into red carpets with their grace.
Visit Festóun at http://www.festoun.com. Sweet Modesty's M. Sadeel Allam conducted this interview
Photo Source: www.festoun.com